Background
Our client is a leading home and garden retailer with big ambitions based in the west coast of Ireland. They specialise in providing customers with high-quality products and exceptional customer service.
The Challenge
The client approached me with the challenge of designing a new visual identity for their brand moving it away from an old fashioned budget yellow and red logo. They wanted a fresh and modern look that would appeal to a younger demographic while still maintaining their traditional values and very loyal customer base.
Date
2017 – Present
Skills
Concept
Creative Direction
Graphic Design
Branding
The Solution
I began by conducting extensive research into the client's brand history, target audience, and industry trends. Based on the findings and many conversations with the CEO, customers and staff on site, I developed a concept that focused on creating a positive new brand that I thought would work for new and old customers, both in-store and online.
To achieve this, we designed a new logo that was modern and visually appealing, while still maintaining a sense of familiarity with the original logo. We also developed a badly needed new colour scheme that was fresh and vibrant, yet still reflected the client's Irish roots.
Next, we created a series of brand guidelines that outlined the new visual identity, including typography, imagery, and layout ensuring consistency across all new marketing materials and helped to strengthen the brand's recognition and recall.
Finally, we designed a range of marketing materials, including posters, flyers, social media graphics, large scale shop graphics and signage and website graphics. These materials showcased the new visual identity and helped to promote the client's products and services to their target audience.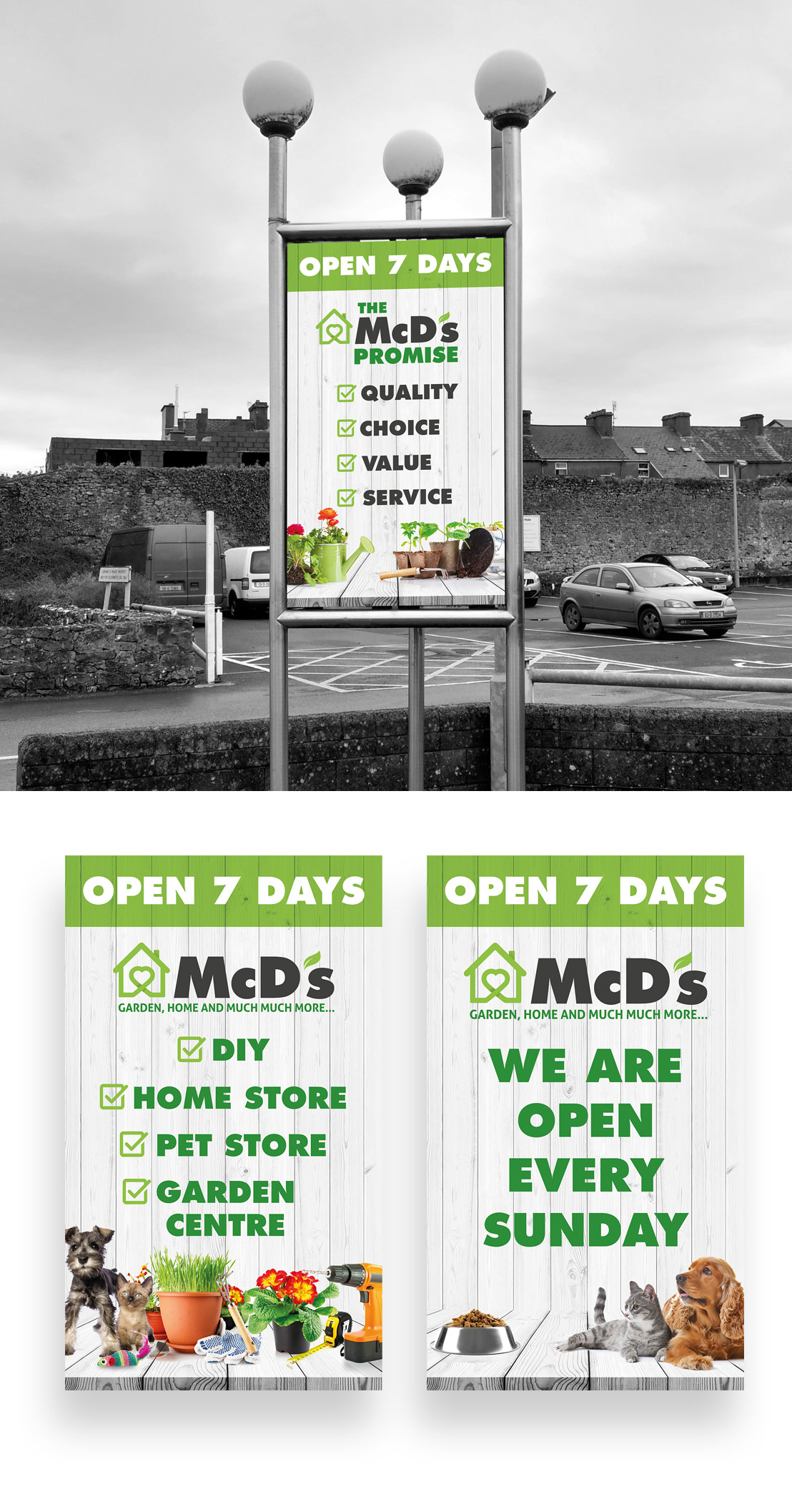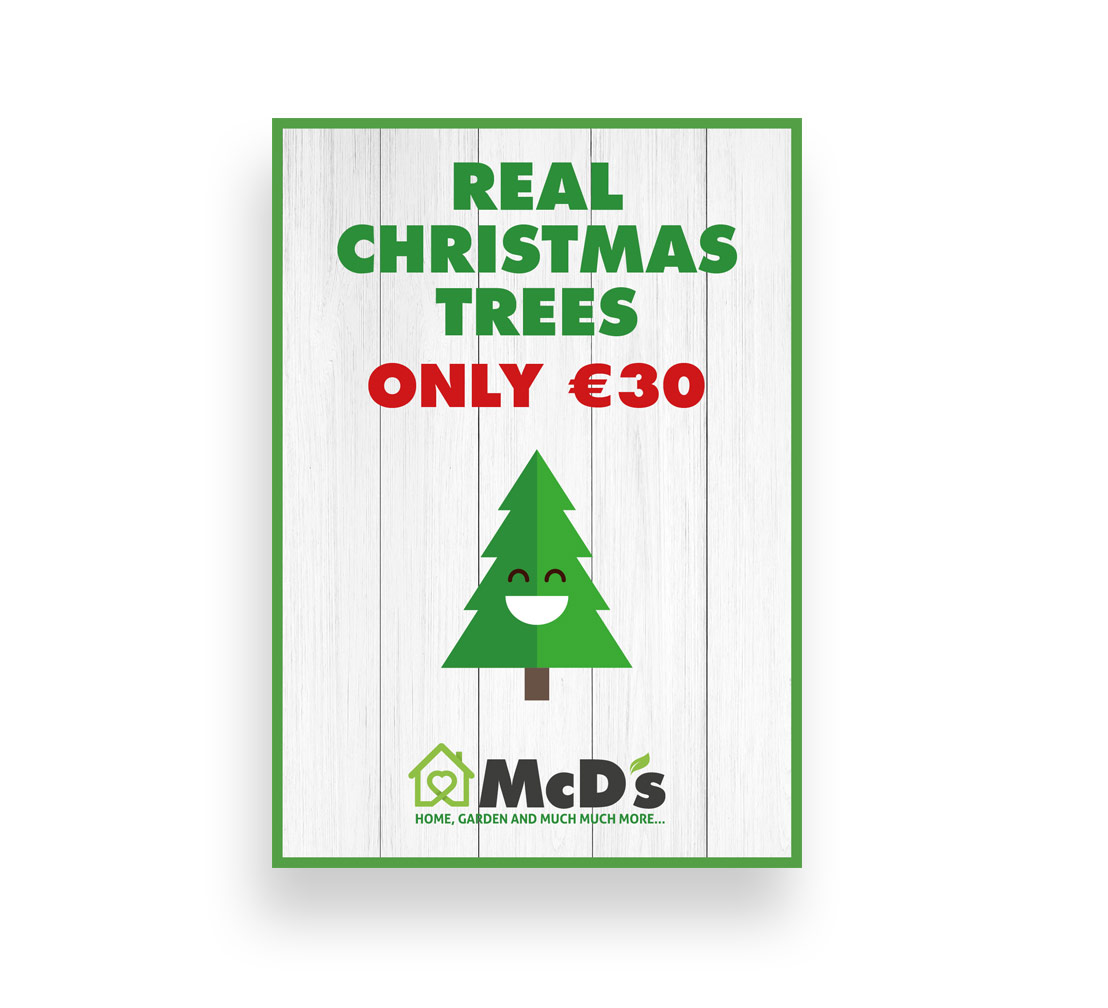 The Results
The client was thrilled with the new visual identity, and we received positive feedback from both the client's employees and customers. The new branding helped to increase brand recognition and recall, resulting in an increase in sales and foot traffic to their stores. The client reported an overall increase in revenue and customer trust, which they attributed to the successful rebranding campaign.
Subsequent marketing and advertising campaigns focusing on McD's Christmas Shop has made McD's the destination for all things Christmas with people travelling from all over Ireland to visit and make purchases further driving sales in what was a traditionally quiet time of year for a home and garden business.