Background
dna is an ambitious entertainment establishment located in the vibrant city of Galway. With a mission to redefine the nightlife scene, the client approached my design agency to create an immersive and visually stunning experience that would captivate patrons and set the venue apart from its competitors. The goal was to combine cutting-edge design elements with innovative music programming, offering an unforgettable journey for visitors seeking a next-level nightlife experience over 3 floors.
Objectives
The primary objective of this project was to transform old-fashioned nightclub venue formerly known as Karma into a visual and auditory spectacle that would enthrall the audience. Our challenge was to create an atmosphere that would stimulate the senses and provide a unique blend of aesthetics and music, ultimately establishing the venue as the go-to destination for nightlife enthusiasts in Galway City.
Date
2017 – Present
Skills
Concept
Creative Direction
Graphic Design
Branding

Design Strategy
Working alongside a specialist architectural and construction team we devised a comprehensive visual design strategy. Our objective was to seamlessly blend elements to create a never seen before visual environment that would envelop guests and transport them into a new type of nightlife experience.
Visual Identity
Once the name of the new venue had been established through many brainstorming sessions, interviews with staff and customers the visual identity took a lot of nailing down. The idea was to keep it distinctive but simple. After a month of rejected ideas and taking wrong turns I focused on what the new venue was all about and used a simple music wave motif that could easily be applied across the venue and all of the new collateral that would be required. This was finished off with a lowercase wordmark that could would be distinctive enough to be used alone or with the logomark.
Club light-boxes
I carefully selected a colour palette that combined bold, vibrant hues mixed with darker tones that would make the visuals stand out in a dark environment and work with new lightbox technology and printing methods. Using inspiration from French avant-garde photography, geometric patterns, the human body, animals and industrial and music elements, I designed a series of striking large scale light-box artworks and graphics that would work within the venue.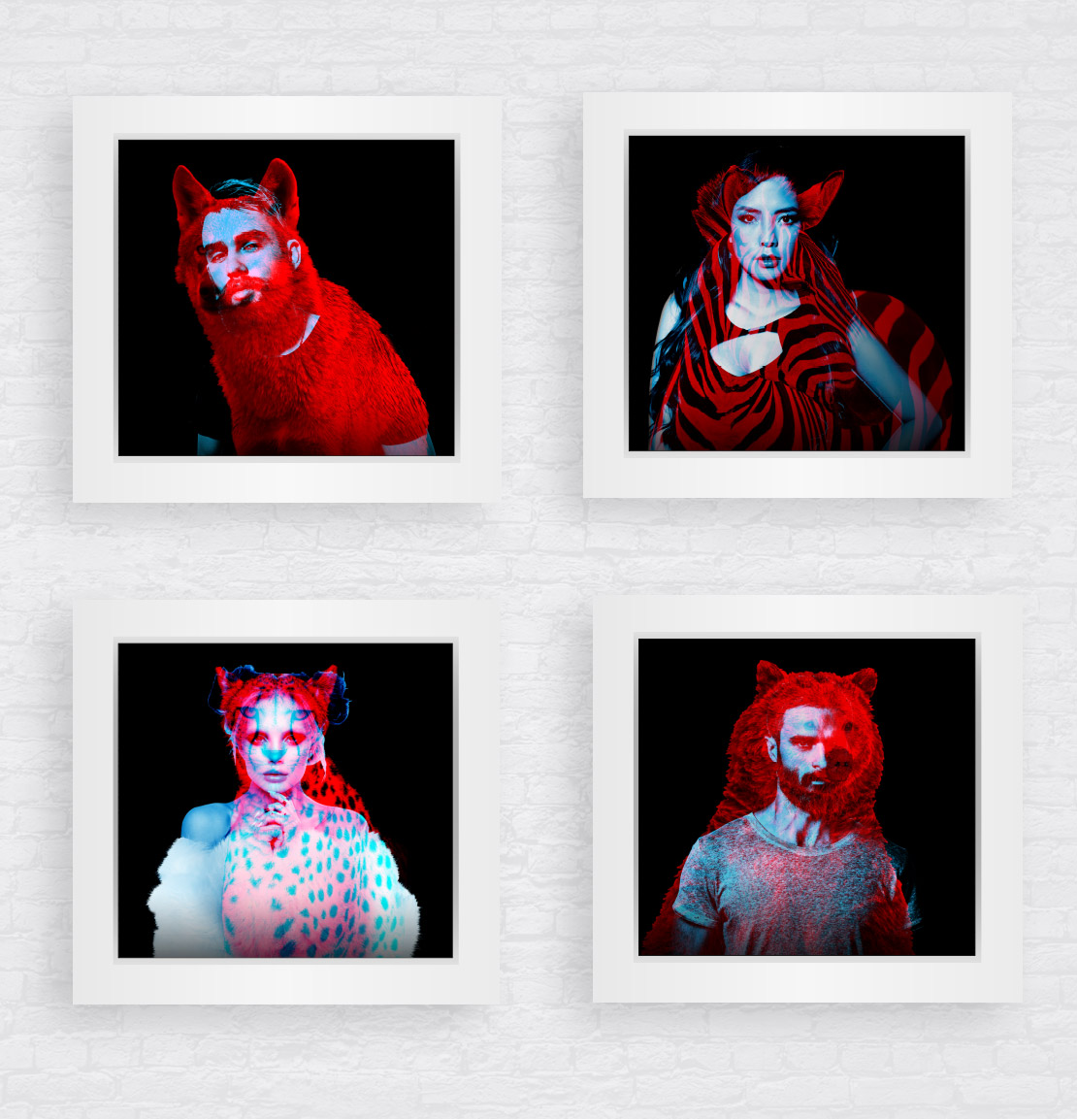 Further branding and identity work
The list of design requirements from the new club was long: launch posters and invites, social media graphics, menus, digital screens, club night designs, marketing material, game concepts, app screen design, large scale vinyls, windbreakers, t-shirts and attire and in-club table top advertising among many items.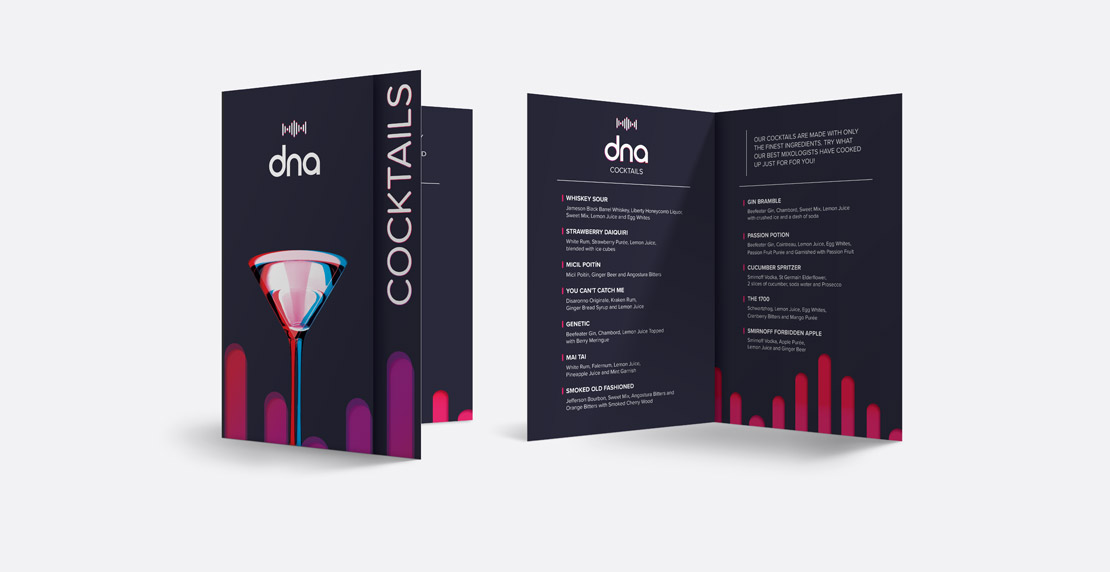 Conclusion
Through our ambitious design approach, we successfully transformed dna into a cutting-edge entertainment destination in Galway City. The visually stunning environment, combined with innovative musical programming, has captivated the audience, delivering a truly unforgettable nightlife experience. dna has become a hotspot for enthusiasts seeking a next-level adventure, setting a new standard in the industry. The venue has never been busier and now remains the only nightclub venue in the city after seeing off all other competition.